Kanha Gold's Wheat Atta is made from one the best quality of wheat sourced from Madhya Pradesh which is a combination of great taste and ample nutrition!
The chakki-grinding process ensures that Aashirvaad atta contains 0% Maida and 100% wheat Atta only. Apart from that, our mechanised packaging ensures that the atta is packed handsfree and ensures it is hygienic till it reaches your plate.
Available in: 10 kg, 25 kg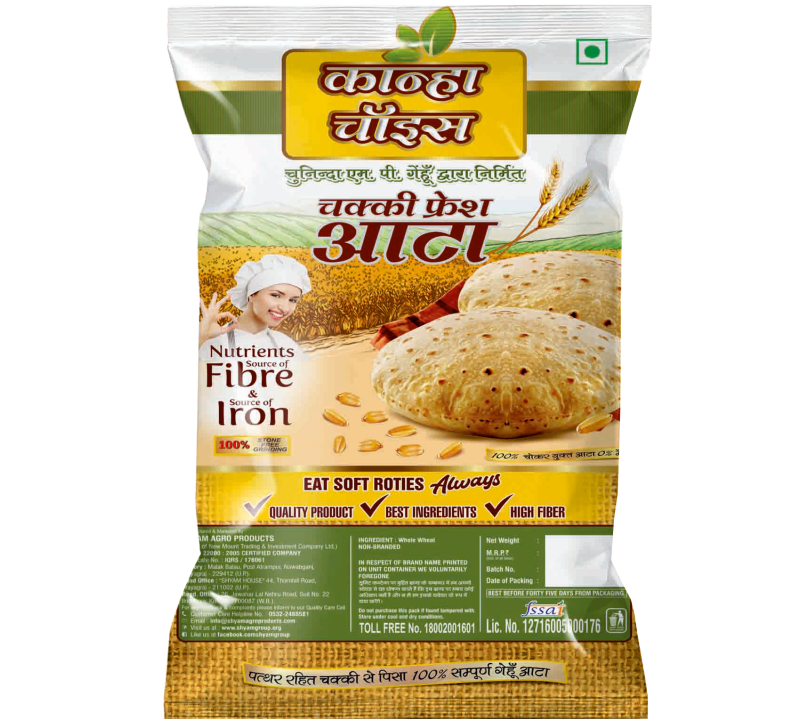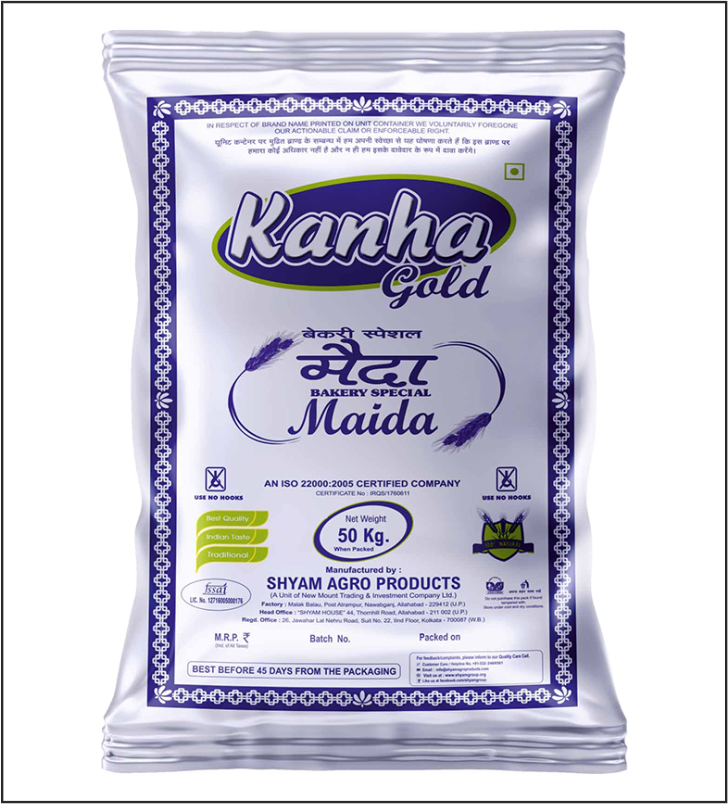 Maida is a finely-milled variety of wheat flour. It is manufactured only from the endosperm part of the wheat grain, discarding the brown shell. Kanha Gold Premium quality Maida is unrefined, unbleached and doesn't carry any harmful chemicals in it.
Our Maida is produced from 100% natural wheat grain which passes through a 4 step cleaning process to separate the bran from the germ and endosperm. After grinding, we conduct extensive quality tests to ensure right texture & quality of the Maida.
Available in: 0.5 kg, 1 kg, 5 kg, 10 kg
Our Rawa is made from carefully selected 100% natural dried wheat. It is then cleaned in a 4-step process before being ground into coarse granules. These granules are then refined through our 28-step quality checks.
This ensures we produce only pure and excellent quality Rawa.
Available in: 0.5 kg, 1 kg, 5 kg, 10 kg